Vallier x Barbarian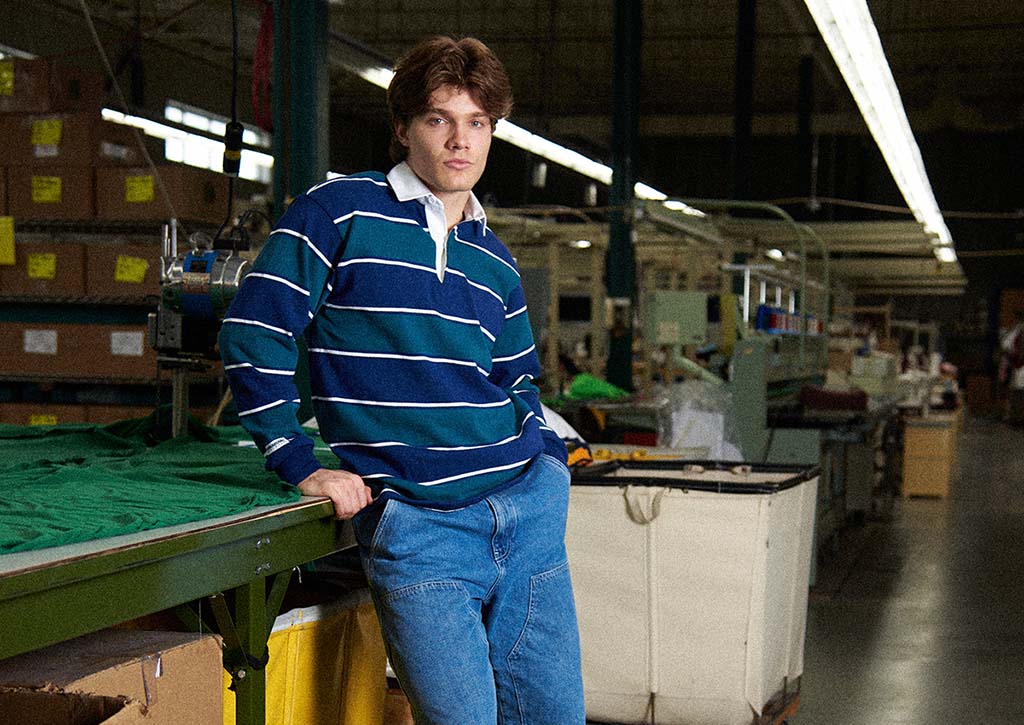 Canadian-Made, Rugby-Inspired
The new Vallier x Barbarian collab combines the toughness of rugby with urban finesse. It's the unisex jersey you're going to want to wear all season long.
Barbarian's history and the inspiration behind the Vallier x Barbarian collaboration
Barbarian Sports Wear was established in 1981. At that time, most of the rugby shirts used by the Canadian rugby team were imported from England, Australia and New Zealand. The brand's philosophy is to make high end rugby inspired clothing using ethically, locally sourced materials. These values match those of Vallier - producing locally as much as possible and sourcing only premium materials to create lifetime wardrobe staples.
Unique design elements that distinguish the rugby shirt
The original Barbarian rugby shirt has rubber buttons, a reinforced placket, a reinforced under arm and back neck patches, and is made with natural fibres. Designed with Vallier's retro-inspired seasonal colours in mind, these unisex pieces come in sizes 2XS to 2XL.
This unisex jersey, designed and manufactured in Canada, is built to meet game day specifications, but more importantly, it meets your everyday demands.