Vallier x Geoffroy: A Night of Food, Drinks & Music in Montreal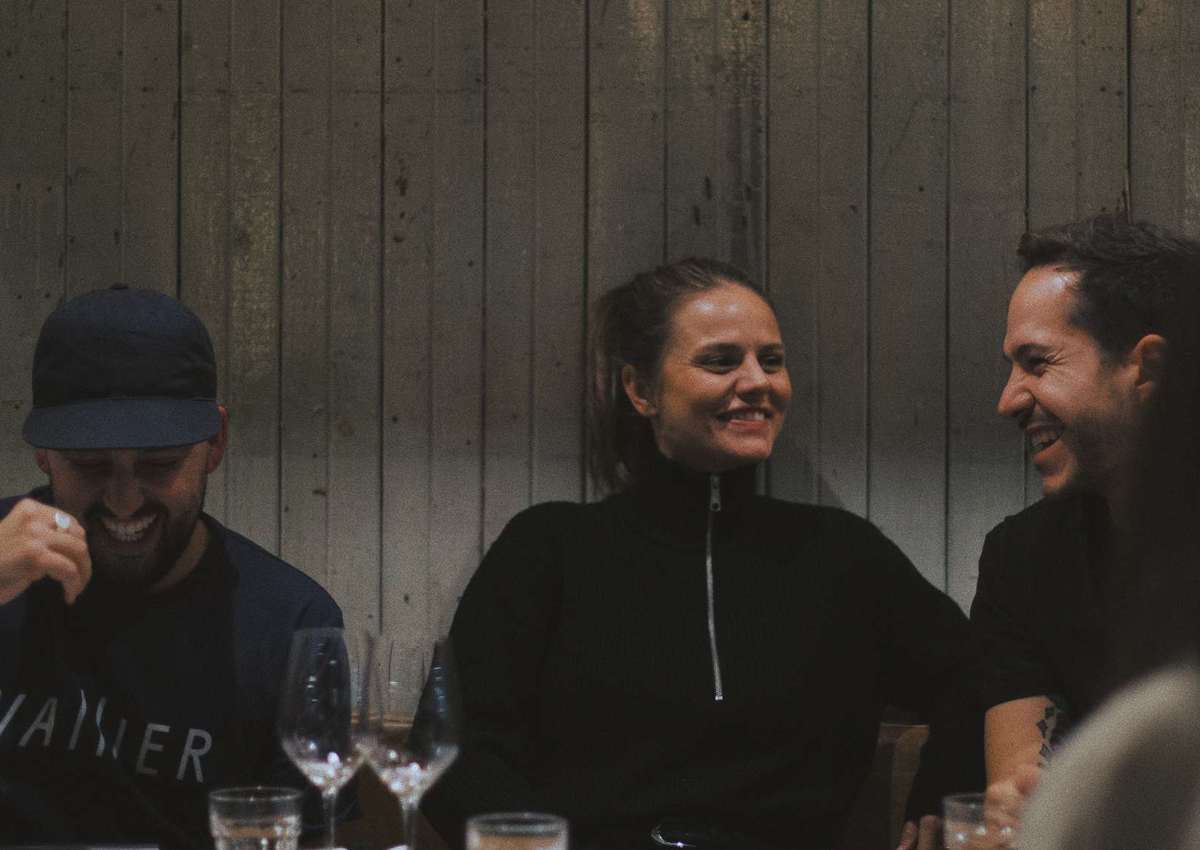 At Vallier, we like to stay close to our ambassadors.
This past November we had an evening out in Montreal to attend an album-release concert held by Geoffroy at Ausgang on Plaza Saint Hubert.

The uncharacteristically cold autumn weather wasn't enough to diminish the ambiance created by good food and friends, and the chill outside set the stage for us to test the versatility of Vallier's collection.
The Vallier team met up with Geoffroy's entourage at Gema's Pizzeria in Little Italy where they shared stories over delicious pizza and wine.

Vincent wore the Williamsburg Oxford Long Sleeve in white, perfect for going from the office to dinner with friends. Guillaume repped the Junction Pocket T-Shirt in black.
Simon cooled off with his Westpark T-Shirt in navy.

Galadrielle stayed cozy with the Faroe Half Zip Sweater in black.
After dinner, we headed to Ausgang Plaza where Geoffroy and his band waited for us.
The show began. Geoffroy wore the men's Leith Chino Pant in navy—featuring some extra articulation to help him move around the stage.
Countdown and final preparations before hitting the stage.
Backstage, the musicians went over the setlist.

Geoffroy relaxes before hitting the stage in the Cordura French Terry men's Bastille Crew Sweatshirt in Grey. Beside him, Vincent elegantly rocked the men's Chelsea Wool Coat in Heather Grey.
Off-stage Galadrielle and Guillaume danced to Geoffroy's new song, '21 Days'.
Even on this cold November evening, Simon only had to throw the men's Brera Light Down Jacket in navy over his T-shirt to stay warm. Pictures by : @une.alex and @waktr_on_film.